MAZZATECH U.S.A 

   INDUSTRIES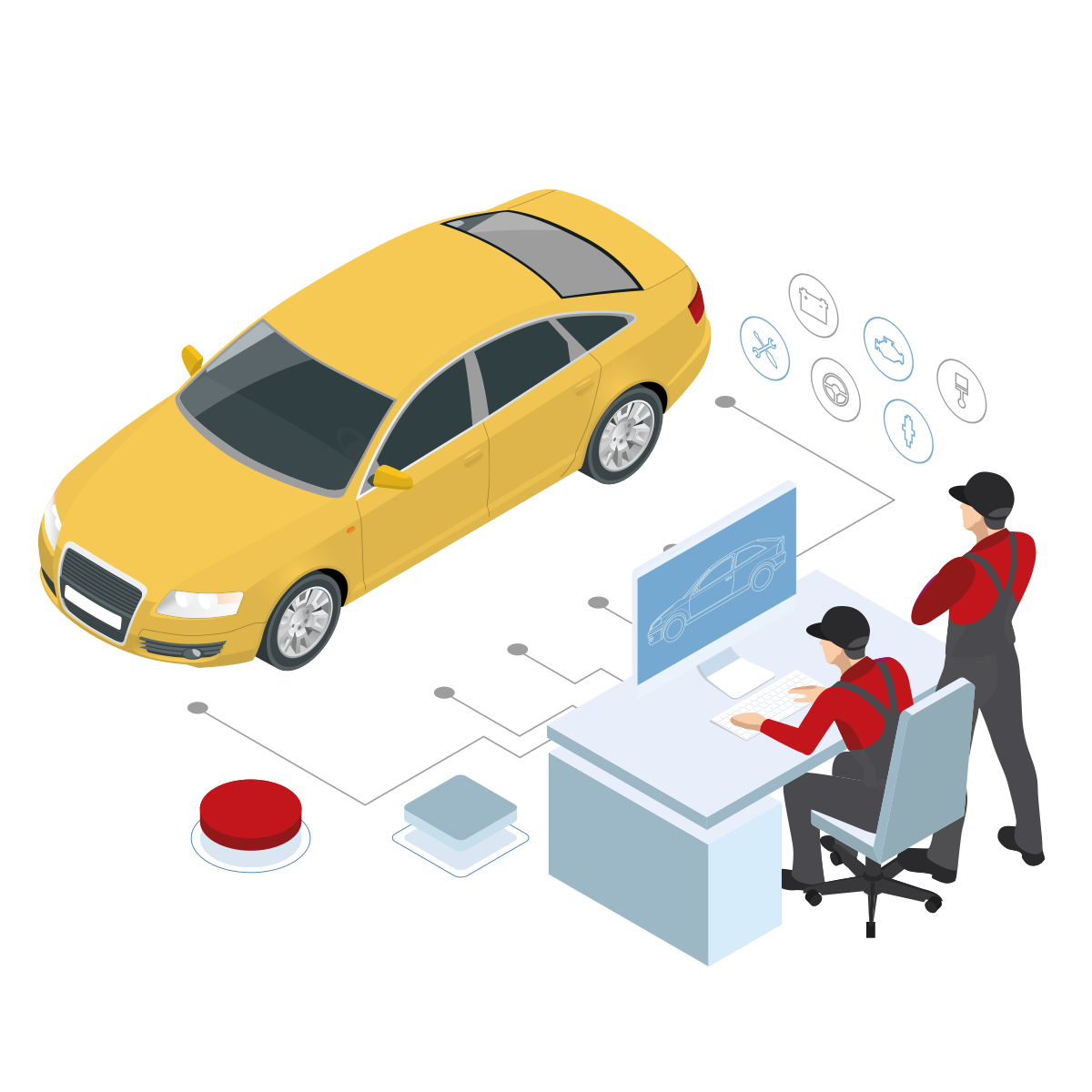 To manage and move this vastly increased amount of information and data, connectivity and digitization are emerging as the most import skills for automotive manufacturers, suppliers and shippers. Having key data, available at your fingertips, when you need it is a new essential for an industry that historically has largely delivered hardware products. Today's new automotive products are increasingly connected to enable the customer and the manufacturer to improve the performance of the machine, by gathering data, optimizing efficiency and adjusting driving and operating parameters.
Mazzatech is the right partner to develop long-term IT strategies for automotive manufacturers and their suppliers. We understand that improving your profitability, your operational efficiency and your market presence will impact the customer relationships you have. Our digital services help your business transform itself into a more efficient, agile and profitable operation. Our systems will also aid in reducing costs, allowing you to build better products and make your supply chain more efficient and responsive.
Customer Engagement Services
Your customers are as likely to come from the other side of the planet as the other side of the city. In order to ensure that your purchasers get your products, as promised, you need the best global delivery model for faster service. Mazzatech's experience re-designing CRM processes will pull you from your legacy system into the modern digital world or make your IT-based processes more effective and cost-efficient. Our systems deliver customer services to meet their desires and wants and reduce time-to-market. Using multi-channel communication platforms, social media and customer interaction portals your clients will have a smooth experience engaging you from whatever channel they choose, wherever they are.
Business Transformation Services
Mazzatech's solutions help transform your business by improving overall efficiency, increasing your agility in the marketplace and profitability. Our long term IT-strategies will help your business reach its goals. We understand the automotive industry and are uniquely able to design a plan to increase your operating efficiency, presence in the market and customer satisfaction. Streamlining your operations to improve productivity allows you to build and sell a better product, increasing customer satisfaction and creating lasting loyalty from those that purchase your products. From automating your production to moving your other operations into a digital environment you can count on Mazzatech to help your company stay on the road.