MAZZATECH U.S.A 

   INDUSTRIES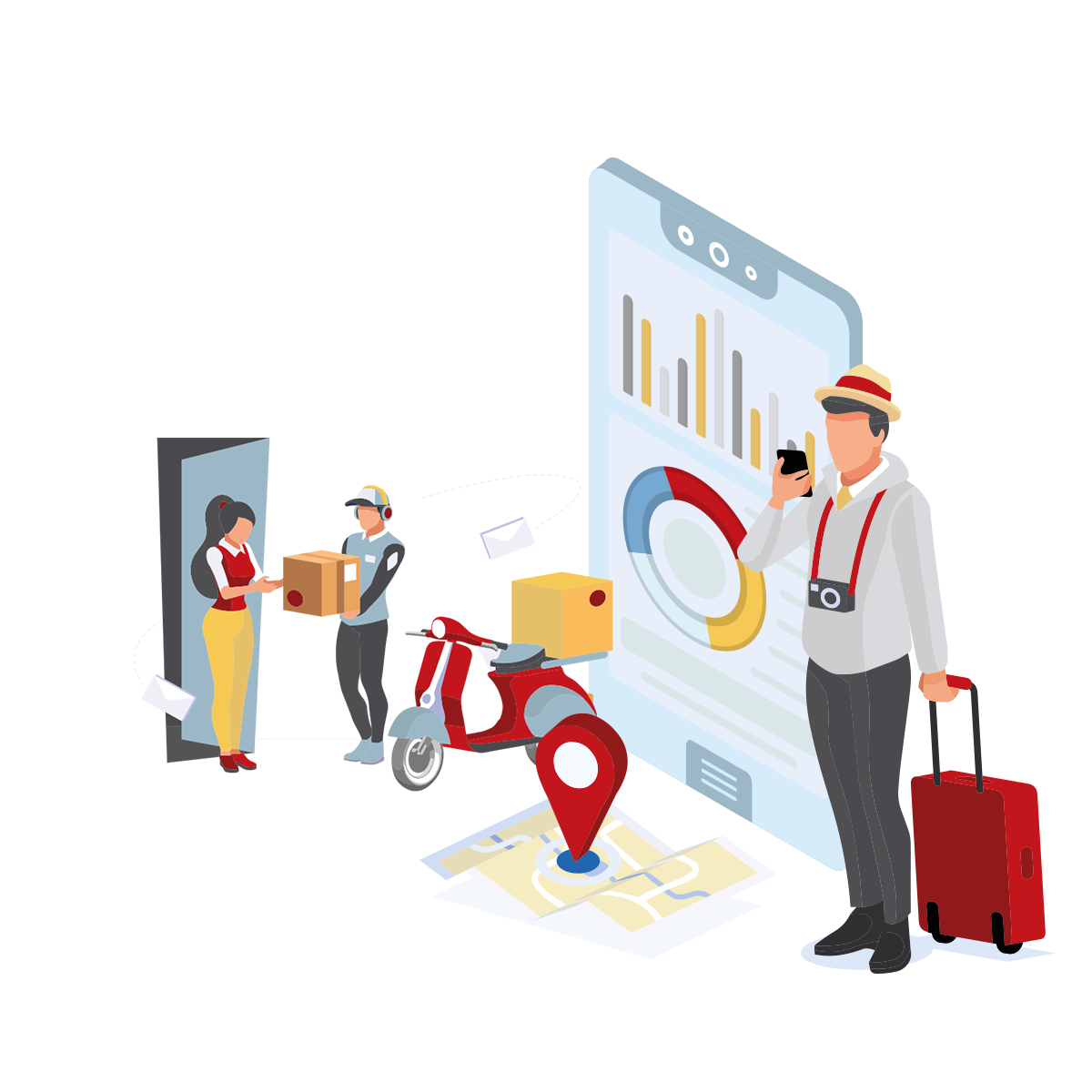 We now live in a world where your product can be on the other side of it – in mere hours. Knowing how to maximize your travel and logistics while minimizing cost can be the competitive edge that marks your success. Mazzatech's transformation solutions enable airlines and shippers to meet their needs effectively and economically in businesses that are traditionally high revenue, low-margin and dependent on customer satisfaction while following rules and
regulations that vary from destination to destination.
As an airline your concerns are more than your passengers can imagine; aircraft and crew status, legal requirements, load factors, fuel prices, cargo available, gate fees and assignments, reschedules…and to master all of that information in comprehensible and easy to use systems is the type of challenge Mazzatech's can help you master while economizing in a business that demands your attention to detail. Mazzatech's transformation solutions enable airlines to address the needs of the traditionally high-revenue, low-margin and customer-centric market while ensuring compliance with stringent regulatory requirements.
Using the latest emerging technology to make your hospitality systems operate efficiently and profitably will define those that succeed in the new hospitality industry. Changes in how business people travel and how families holiday are challenges that you need to find alternative approaches to fill your rooms, dining seats and facilities. Mazzatech has the answers you need in this new and unexplored world of modern hospitality.
Mazzatech's travel professionals understand the industry, its fare structures, its limitations and its potential for growth. Our travel solutions allow your business to maximize your margin in fare and reservation sales. Understanding the changing world of travel, restrictions and limitations allows your travel business to accurately and efficiently serve your customers and travel partners. With Mazzatech, you can stay steps ahead of your competitors, optimizing your costs in a traditionally low margin, high density market. Utilizing the resources we provide, you can offer quick, accurate multi-channel reservations for your customers regardless of destination. Innovative customer service systems will ensure that customers maintain their loyalty and return in the future when they need travel assistance.
Our clients' customers benefit from improved travel experiences made possible by our technologically advanced systems that take into account each step in their travel itinerary. Satisfied customers are a secure business base and with Mazzatech you can build upon that to improve your market share, while controlling costs to offer more services to your travel clients at a greater cost-savings. Our use of analytics and AI in designing and maintain your systems means you are always on the cutting-edge of a highly competitive market. Reservations, support, tourist information websites and travel company contact centers all benefit from Mazzatech's contribution to their business operations.
We are able to accurately analyze travel trends to determining the most optimal routes, fares, loads and additionals using analytics so that you are able to customize your offerings and market them effectively.
Our airline clients depend on us to help them manage their loyalty and point programs seamlessly and efficiently contributing to the satisfaction of their most loyal and repeat customers.
Knowing how your customers perceive your ability to meet their needs satisfactorily is not as much art as it is science. Being able to quickly respond, using technology-driven social media management, allows you to quickly interact with your customers with minimal human intervention, reducing response time and improving customer perception. Mazzatech will help you enhance your customers' experiences so they remain loyal to your brand.
Mazzatech assists you in creating multi-lingual customer care and support services, so that your message is always understood and on target. Globalized services include reservation queries, support, change requests and special service requests that are handled accurately, every time.
Expertise in the field lies in your ability to assess, mutualize or transfer individual and business risks, when necessary. Mazzatech helps you stay on top of the data you need to determine premiums, assess liabilities and service your customer – be it an individual or a corporation with the latest in innovative technologies and solutions. Turn to us when you need to improve your coverage offerings or realign your policy procedures.
Your passengers want ease-of-use systems to book and ticket themselves and that is just one aspect of our state-of-the-art systems that handle highly efficient booking, ticketing and post-sales services for all of your flights along with upselling, cancellations, flight delays and disruptions and refunds or credit issued when required.
Airline Revenue Accounting
The latest machine learning systems aid our customers in managing their databases holding millions of aircraft, rules, flight paths, gates, airport regulations, gate fees, rules and fares; and all are used to provide competitive fare monitoring to help our airline clients minimize revenue leakage. We analyze all available fares to find discrepancies, taxes, airport fees, RBD, refunds and agent commissions. Our systems determine the best fares to satisfy your operational needs and customer demand.
Mazzatech provides service systems that will track your drivers' safety and competence, analyzing risk and helping you reduce accident rates. No matter what fleet you have on the ground, passenger or luggage transport, aircraft tugs, or emergency response, our systems help you track your fleet in real time using our analytics.
Transport and logistics have never been more challenging. Customers expect on-time service, whether it's two-day, one-day or even same-day delivery. Tracking a delivery from purchase to doorstep requires fast, responsive systems that Mazzatech can deliver. Effectively managing your transport and supply chain management systems is a lifeline to keeping your customers yours. New regulations and global delivery 
systems are forcing supply chains to innovate in order to keep pace and our TMS allows you to build a 
system to track and report every step that you need to observe or analyze. Machine learning enables our TMSs to be more intelligent, provide better recommendations and give you more accurate predictions. Integrating your transport and global trade management system with emerging technologies will improve your visibility and offer better customer service.